---

Interchange Point
Items for sale, wanted or for trade by the members of NASME.
---
Athearn D&H PA1 shell #19 in new condition, but missing numberboards on front nose.
Replacements can be removed from traded shell.
Trade for Athearn D&H PA1 shell #16 only. Contact Steven Winter at steven_winter@yahoo.com
---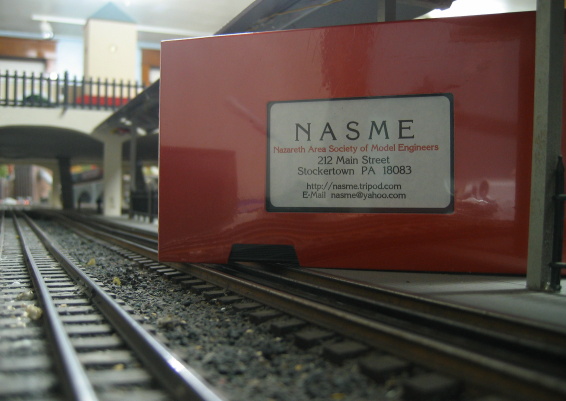 Look whats waiting for YOU at the station !!!
Our 17 minute layout video tour ! NOW on DVD only. Web Special - only $12.00 includes USPS shipping (USA lower 48) !
(other shipping methods and locations incur additional charges)

To Order Now please send an email to: N.A.S.M.E. with your Name, Address, Telephone & method of payment (M.O. or check) so we can complete the transaction. ~ thanks.
---
Watch for more listings coming soon !



---
N.A.S.M.E. Home | About Us | Open House | Join Us | Merchandise | Transfer Table | Photos
Updated December 1, 2010
Maintained by N.A.S.M.E.
© N.A.S.M.E. Inc. All rights reserved.